Federation of Families for Children's Mental Health
National Federation of Families for Children's Mental Health 
A national family-run organization linking more than 120 affiliates and state organizations focused on the issues of children and youth with emotional, behavioral, or mental health needs and their families.  The National Federation works to develop and implement policies, legislation, funding mechanisms, and service systems that utilize the strengths of families. Its emphasis on advocacy offers families a voice in the formation of national policy, services and supports for children with mental health needs and their families.  www.ffcmh.org
Georgia Parent Support Network, Inc. is both the Statewide Affiliate and the Atlanta/Fulton County Affiliate of the National Federation of Families for Children's Mental Health. We have 34 local affiliates across the state. The local affiliates are listed below. If you need information, support, or assistance, please call Georgia Parent Support Network,
404-758-4500.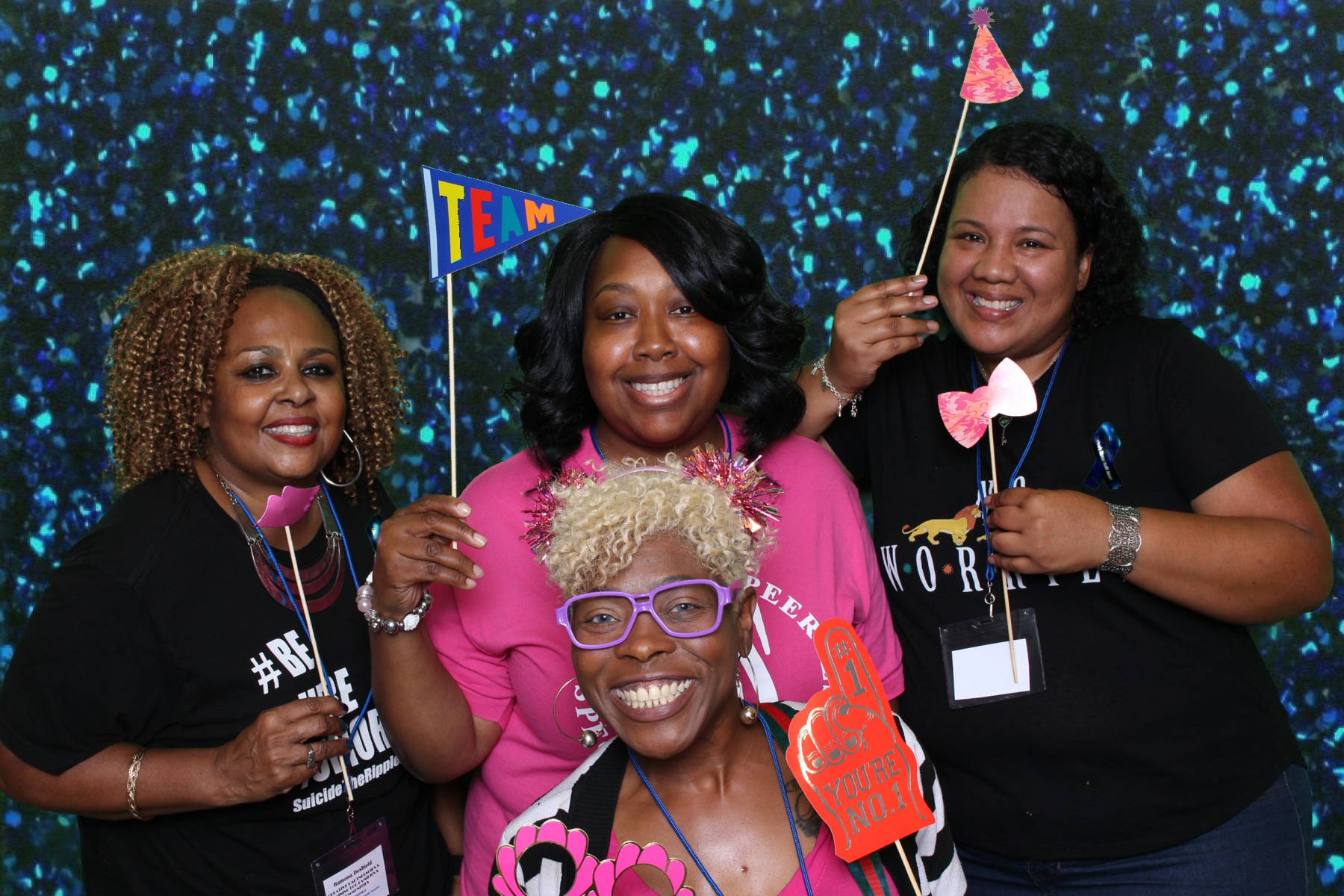 Monthly Federation Events
GPSN proudly shares Federation affiliate events and local happenings across the state.
If you have any questions, please reach out to GPSN at 404-758-4500.
GA Federation Family Reunion
Coming soon live at the Airport Holiday Inn | September 23-24, 2022
Ready to start a Chapter?
To learn more about starting a Federation Chapter in your area, please contact Lisa Pace.
Active Georgia Federation Affiliates
Kidsz Paradise
Levurne Batts, III, CEO
Phone: (678) 719-8140
Email: lbatts@kidszparadise.com
Puzzle Pieces of Love
Brianna Jackson, Director
Phone: (478) 973-1630
Email: breejack2013bj@gmail.com
Strong -Striving Toward Reviving Our Next Generation, Inc. of Middle Georgia
Michele Bagby-Smith
Phone: (912) 980-5356
Email: stronggenerationsinc@gmail.com
Standing Tall 
Dora Wright, Leader
Phone: (478) 230-7253
Email: ddwright@csbmg.com
Dad's Federation of Families Chapter
Leon Garren, CPS-P
Phone: 478.869.5263
Email: ggarren@csbmg.com
Dad's Federation of Families Chapter
Leon Garren, CPS-P
Phone: 478.869.5263
Email: ggarren@csbmg.com
We are the Village Family Support Center of North Georgia
Bonnie Ray
Phone: 423.432.7822
Email: wearethevillagenorthgeorgia@gmail.com
We are the Village Family Support Center of North Georgia
Bonnie Ray
Phone: 423.432.7822
Email: wearethevillagenorthgeorgia@gmail.com
Kids Like Moses Advocacy of GA
Yaasmeen Rhett-Nyjah
Phone: (470) 296-0177
Toll-free: 800.858.8676
Email: ynyjah@gmail.com
Sassy Moms Mentoring Other Mothers Successfully
Kandy Parker, Director
Phone: (762) 760-7468
Email: sassymomsinc@gmail.com
Integrated Concepts for Families, Inc.
Dr. Kisha Whitfield, CEO
Phone: (888) 316-0902
Phone: (770) 463-0202
Email: drwhitfield@ic4f.com
Website: integratedconceptsforfamilies.org
We are the Village Family Support Center of North Georgia
Bonnie Ray
Phone: 423.432.7822
Email: wearethevillagenorthgeorgia@gmail.com
Dekalb Families In Action  & 
DFIA Youth MOVE
Tammie Harrison, BS, CPS-P, Executive Director
Phone: (404) 604-7229
Email: dfia.ffcmh@gmail.com
Website: www.dfiaffcmh.org
Families Advocating for Voice of Resilience (F.A.V.O.R.) &
F.A.V.O.R. Youth MOVE
Carmen Coates, Director
Cell: (404) 587-8286,
Office: (404) 499-0078
Email: ccoates@favorfamilies.hush.com
Website: www.favorfamilies.com
Father's Tree of Hope
Ivan Fields, Director
Phone: (202) 427-2264
Email: teamplatinum2b@gmail.com
HYPED4U Mentoring &
Hyped4U Youth M.O.V.E
Tywanna Bailey, CEO, and Founder
Phone: (470) 429-1217
Email: hyped4umentoring@gmail.com
Reestablishing the Village
Katherine Dieng, Founder-CEO
Phone: (770) 990-7098
Email: katherinedieng@yahoo.com
Website: reestablishingthevillage.weebly.com
The Younger Years and Beyond
Teresa Johnson, Executive Director
Phone: 678.861.6926
Email: ZariasSong@gmail.com
Website: ateducational.wixsite.com/zariassong
Dad's Federation of Families Chapter
Leon Garren, CPS-P
Phone: 478.869.5263
Email: ggarren@csbmg.com
Standing Tall 
Dora Wright, Leader
Phone: (478) 230-7253
Email: ddwright@csbmg.com
Connect the Dots 
Joanna Jackson, Founder & CEO
Phone: (229) 449-0962
Email: connectthedots229@gmail.com
Recovery Warriorz 
Tawanna D. Jackson, Founder
Phone: (678) 754-2694
Email: recoverywarriorz@gmail.com
Website www.recoverywarriorz.org
Family Advocates of GA, Inc
Melissa Alford, CEO
Phone: (404) 437-5973
E-mail: faogainc@gmail.com
Website: www.faogainc.com
In My Children's Name for Families 
Caketha Goreed, Founder
Phone: (470) 627-0101
Email: imcnff@gmail.com
Dad's Federation of Families Chapter
Leon Garren, CPS-P
Phone: 478.869.5263
Email: ggarren@csbmg.com
State Organization
Georgia Parent Support Network, Inc. & State Youth MOVE
Dr. Sue L Smith, CEO
1381 Metropolitan Pkwy SW
Atlanta, GA 30310
Phone: (404) 758-4500
Toll-Free: (844) 278-6945
Fax: (404) 758-6833
Email: sue.smith@gpsn.org
Website: www.gpsn.org
Each One Teach One Together, Inc.
Debra Suzette Brown, CEO
Phone: (470) 352-5986
Email: eachoneteachonetogether@gmail.com
www.eachoneteachonetogether.org
Georgia Parent Support Network, Inc. & Youth MOVE Fulton 
Sue Smith, CEO
Address: 1381 Metropolitan Pkwy
Atlanta, GA 30310
Phone: (404) 758-4500
Toll Free: (844) 278-6945
Fax: (404) 758-6833
Email: sue.smith@gpsn.org
Website: www.gpsn.org
Helping Hands of Hope
Barbia Dunbar Arnold, Executive Director
Phone: (678) 760-2354
Email: barbia526@hotmail.com
Integrated Concepts for Families, Inc.
Dr. Kisha Whitfield, CEO
Phone: (888) 316-0902
Phone: (770) 463-0202
Email: drwhitfield@ic4f.com
Website: www.integratedconceptsforfamilies.org
Recovery Warriorz
Tawanna D. Jackson, Founder
Phone: (678) 754-2694
Email: recoverywarriorz@gmail.comr
Website: www.recoverywarriorz.org
Reggie's Place Foundation
Beverly McDaniel, Founder, and CEO
Phone: (678) 851-7678
Email: reggiesplacefoundation501c3@gmail.com
Dad's Federation of Families Chapter
Leon Garren, CPS-P
Phone: 478.869.5263
Email: ggarren@csbmg.com
Citizens Changing the Community (Mini Minds Matter)
Monique Jackson, Executive Director
Phone: (678) 523-1627
Email: moleiaenterprises@gmail.com
NW Georgia Federation of Families Policy Council / PINS UP
Hope Darden-Swift, CPS-P, BS, Director
Phone: (706) 766-1458
Email: hfsams@yahoo.com
Adults Pushing Forward Inc.
Octavia Gore, CEO
Phone: (470) 279-2705
Email: adultspushingforward501@gmail.com
Empowering Families
Cathy Ann Gittens, CEO
Phone: (404) 667-9664
Email: cmgittens123@yahoo.com
Young Dreamers International
Samantha Samuels, Director
Phone: (404) 661-0400
Email: Authenticmeconsultingllc@gmail.com
Dad's Federation of Families Chapter
Leon Garren, CPS-P
Phone: 478.869.5263
Email: ggarren@csbmg.com
Dad's Federation of Families Chapter
Leon Garren, CPS-P
Phone: 478.869.5263
Email: ggarren@csbmg.com
Stronger Together
Amber Wilkes, Leader
Phone: (478) 697-2421
Email: a.n.wilkes1989@gmail.com
Dad's Federation of Families Chapter
Leon Garren, CPS-P
Phone: 478.869.5263
Email: ggarren@csbmg.com
Stronger Together
Amber Wilkes, Leader
Phone: (478) 697-2421
Email: a.n.wilkes1989@gmail.com
Dad's Federation of Families Chapter
Leon Garren, CPS-P
Phone: 478.869.5263
Email: ggarren@csbmg.com
Dad's Federation of Families Chapter
Leon Garren, CPS-P
Phone: 478.869.5263
Email: ggarren@csbmg.com
Stronger Together
Amber Wilkes, Leader
Phone: (478) 697-2421
Email: a.n.wilkes1989@gmail.com
We are the Village Family Support Center of North Georgia
Bonnie Ray
Phone: (423) 432-7822
Email: wearethevillagenorthgeorgia@gmail.com
Families Future Empowerment Support Coalition 
Latisha Spikes, Chairman of the Board
Phone: (706) 304-8393
E-mail: FamiliesFutureEmpowerment1@outlook.com
Never Too Late-The Keeping Kayleigh Foundation
Christina Henry, Director
Phone: (404) 430-2792
Email: chenry042680@gmail.com
NW Georgia Federation of Families Policy Council / PINS UP
Hope Darden-Swift, CPS-P, BS, Director
Address: 290 Hinton Way
Covington, GA 30016
Phone: 706.766.1458
Email: hfsams@yahoo.com
Dad's Federation of Families Chapter
Leon Garren, CPS-P
Phone: 478.869.5263
Email: ggarren@csbmg.com
Standing Tall 
Dora Wright, Leader
Phone: (478) 230-7253
Email: ddwright@csbmg.com
Filling in the Gaps
Onnie Poe, CEO
4101 Foreman Way
Hephzibah, GA 30815
Phone: 706.294.5105
Email: onnie@fillinginthegaps.net
My Girls, Inc. 
My Girls Youth MOVE
Dunyell Dawson, Executive Director
Phone: 470.207.3374
Email: dunyelldawson@gmail.com
Dad's Federation of Families Chapter
Leon Garren, CPS-P
Phone: 478.869.5263
Email: ggarren@csbmg.com
Dad's Federation of Families Chapter
Leon Garren, CPS-P
Phone: 478.869.5263
Email: ggarren@csbmg.com
Standing Tall 
Dora Wright, Leader
Phone: (478) 230-7253
Email: ddwright@csbmg.com
Dad's Federation of Families Chapter
Leon Garren, CPS-P
Phone: 478.869.5263
Email: ggarren@csbmg.com
Stronger Together
Amber Wilkes, Leader
Phone: (478) 697-2421
Email: a.n.wilkes1989@gmail.com
We are the Village Family Support Center of North Georgia
Bonnie Ray
Phone: 423.432.7822
Email: wearethevillagenorthgeorgia@gmail.com
Dad's Federation of Families Chapter
Leon Garren, CPS-P
Phone: 478.869.5263
Email: ggarren@csbmg.com
Stronger Together
Amber Wilkes, Leader
Phone: (478) 697-2421
Email: a.n.wilkes1989@gmail.com
We are the Village Family Support Center of North Georgia
Bonnie Ray
Phone: 423.432.7822
Email: wearethevillagenorthgeorgia@gmail.com
Dad's Federation of Families Chapter
Leon Garren, CPS-P
Phone: 478.869.5263
Email: ggarren@csbmg.com
Standing Tall 
Dora Wright, Leader
Phone: (478) 230-7253
Email: ddwright@csbmg.com