Transitional Youth Peer Center
A place where young adults are empowered to live as productive, healthy citizens in their communities with the guidance and support needed to help them transition into adults.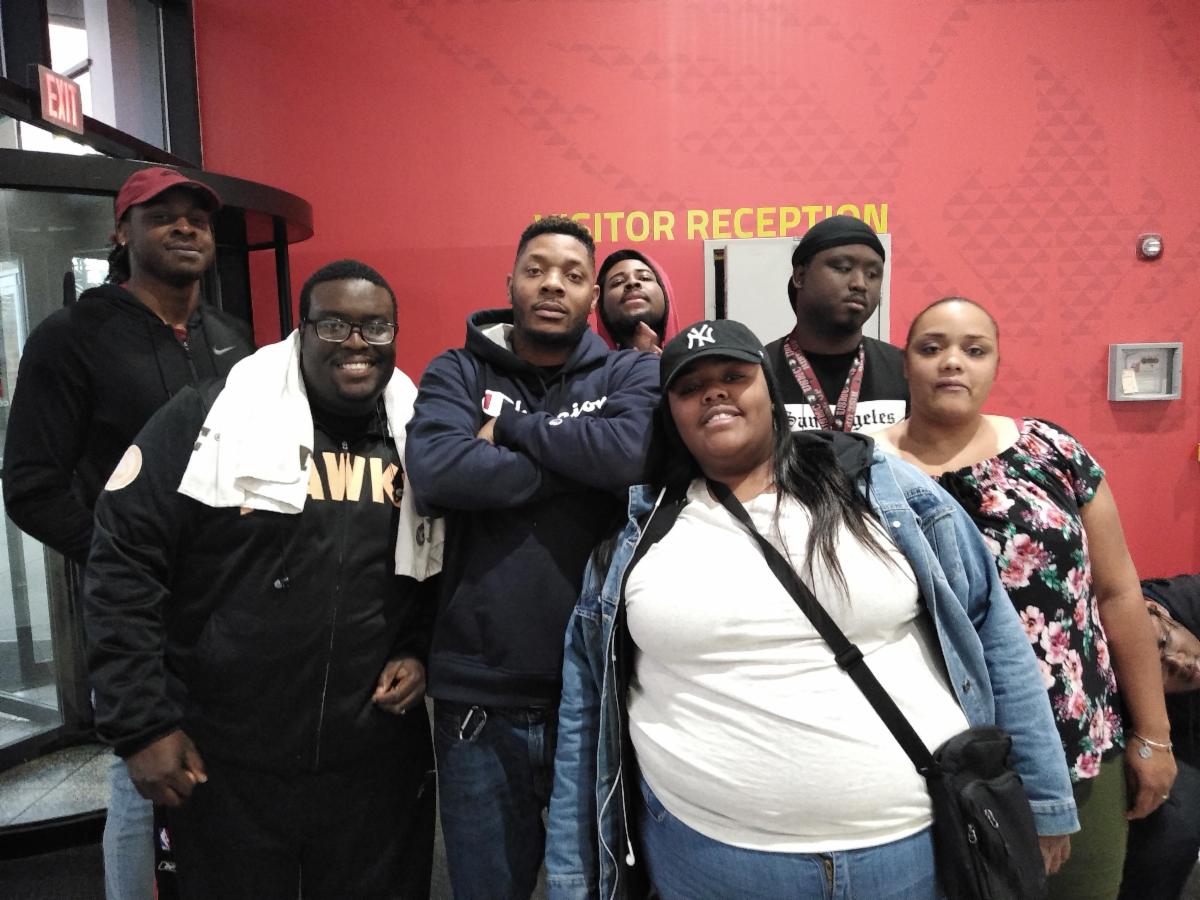 Overview
The Transitional Youth Peer Center is a unique program for at-risk youth staffed by peers who serve as mentors and team workers. These Peer Mentors are young adults ages 17 to 26 who are successfully navigating the path from adolescence to adulthood. They assist program participants who are trying to make the same transition by offering training and development in areas such as life skills, education, employment, and community life.
Community Life
The TYPC assists young adults with finding their place in the community.
Leisure Activities – The TYPC helps young adults develop an individualized plan for safe leisure-time activities that support their areas of interest.
Relationships – Young adults learn how to choose friends who will have a positive influence on their lives and how to develop and maintain productive relationships with others in the community.
Problem-Solving Skills – One-on-one and group counseling sessions help young adults learn how to relate with and in their community.
Community Social Support – Young adults receive assistance and support from workplace, education, and agency volunteers as well as family and friends as they transition to adult roles and responsibilities.
Program Goals
Provide training, life skills, mentoring, and peer support to youth who are transitioning into adulthood and out of child and adolescent mental health services.  The objectives to meet these goals include improvements in the areas of education, employment, and community life adjustment.
Educational Opportunities
Education is the key to success and each young adult is encouraged and supported to pursue a high school diploma or general education degree (GED).  The TYPC also assists participants with opportunities for post-secondary education including a college degree, technical school, or certificate program and provides trade union opportunities.  The TYPC also provides linkage to other community partners through which young adults can learn trades.
Employment/Career
All youth receive a written vocational evaluation to help them determine which types of careers may best suit their strengths, interests, and desires.  The TYPC provides vocational support through training on work-related subjects.  These subjects include how to write a resume, selling yourself in an interview, how to maintain a job, and how to advance in your chosen field.  The TYPC also provides experiential learning to clients by means of role play, work simulation, and volunteer work.  The TYPC uses these experiential learning opportunities to assist the client on all areas related to attaining and maintaining a job and follows them throughout the employment process to ensure they are given the best opportunity possible for a successful career.
Independent Living
Living situations and arrangements can be challenging for young adults who have a history of mental illness, emotional disturbance, and/or behavioral differences.  The TYPC strives to find housing/living situations that enhance the participant's quality of life.  Housing/living options are explored with each participant.GPSN works with other agencies to identify appropriate and available housing.  Even after living arrangements have been made, the young adult continues to receive formal and informal support.