19th Annual
Unmasking Children's Mental Health Mardi Gras Benefit Ball
February 21, 2023 - Live at the Delta Flight Museum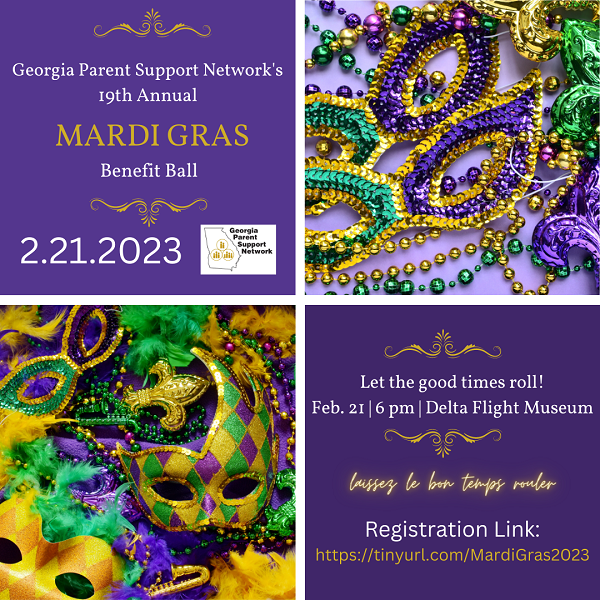 Unmasking Children's Mental Health
Childhood mental disorders affect boys and girls of all ages, ethnic/racial backgrounds, and living in all regions of the United States.  According to the CDC, 1 in 5 children experiences a mental disorder in a given year.   Georgia Parent Support Network is working hard to ensure that Georgia families have access to care, education, and a voice in the process of change.
Our Work To Build A Strong Community
GPSN is a 501(c)(3) non-profit agency dedicated to providing services, support, education, and advocacy for children and youth with mental illness, emotional disturbances, and behavioral differences. Since 1989, GPSN has been a voice for children and adolescents who do not have a voice, advocating for mental health reforms in the legislature. We provide family support, help youth transitioning out of child and adolescent mental health services, and support the statewide Youth MOVE Georgia chapter that works to empower young adults to become active in mental health advocacy and peer support.